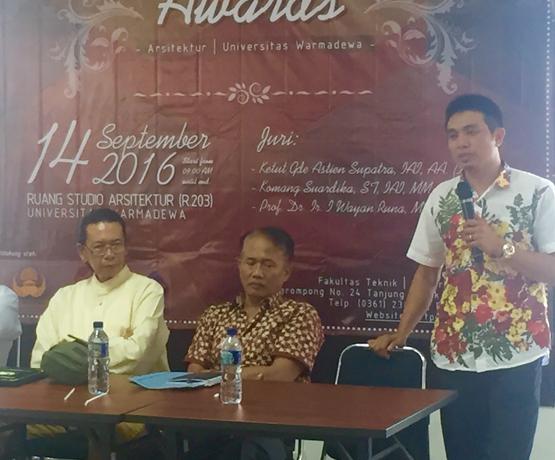 Architect Awards, Judges At Sanata Awards, Warmadewa University
The Sanata Dharma Awards program is an opportunity for graduated architect students and peer recognition of their works and provides the Warmadewa University with a valuable mechanism to promote architects and architecture in Indonesia and internationally.
The annual Sanata Dharma Awards brings together an audience of more than 100+ leading Junior figures from the architectural students of Warmadewa University. They will convene to celebrate, discuss and honour some of the best new national architectural projects according to their specific criteria.
The Sanata Dharma Awards has been running for 1 year and all shortlisted entries and winning projects are recognised as setting the benchmark for the future of the architectural design industry. Komang Jeghier, one of 3 list judges fo this event.