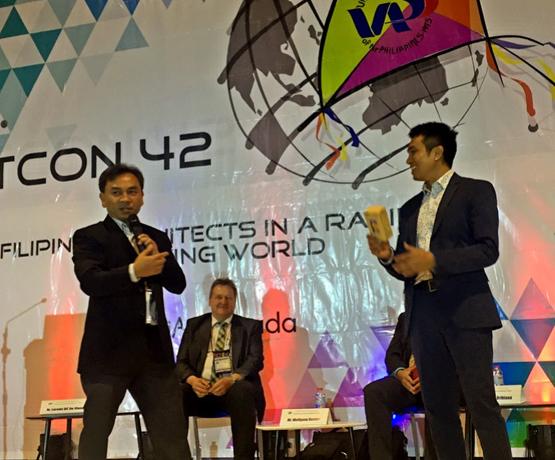 Keynote Speaker UAP-United Architects of The Philippines
"Filipino Architects in a Rapidly Evolving World" for : Bali Traditional Approach and Balinese Culture in Translation into Creative designs, Metro Manila Philippines, 20 – 23 April 2016.
Bali Traditional Approach and Balinese Culture In translation into a Creative Designs.
Bali is an exotic wonderful island and beyond this Bali has its typical standard architecture design, which has been created before the 11th century. Procedures and the Balinese standard design called "Asta Kosala Kosali" and Balinese architects who conducted this work called "Undagi".
Some of the important aspects in Balinese architecture consist of maintaining harmony and balancing between macro and micro natural relations, keep the harmony between humans, humans and nature, also humans with God. These aspects also inspired the architects who construct their Balinese design.